soo jealous! i want to grow now!
Let's do something then @pptrsha1 … pick one of my plants, name her, and you'll decide what I do with her as far as training goes. That way if you want to try anything, we'll do it together and we might both learn something!
Your call

KungFu

,

blueberry auto! please! i have those seeds but i cant plant yet! i want to see how they treat you
Saweeet!
Outdoor, now you are talking my language!!!
You got me there! I didn't think of that at all before posting…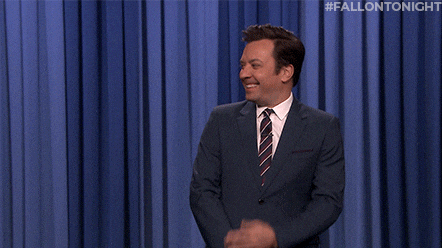 Thanks @dbrn32, I am presently high af and walking around with a huge idiot smile on my face…!!


This is going to be a great day…

Sure, if you want. She's the one beside the Ztarburzt in the cloth pot. She already has started to develop pistils…
Pick a name for her and what should I do next with her please


@pptrsha1
Or you can pick another one…

I'm getting ready to put some plants out next Saturday, I've changed lights for all my plants to 16/8 as I read and believe our plants need the dark time to do things they can't in light. Anyway should I start putting them out some each day till Saturday and if so how much? Should inside lights slowly go to 14 hours of light leading up to Saturday.? I can't remember where you are or how long you can grow outside. Thank you tdubwilly said ILGM is updating to handle all of our gifys,emojis ect. Hope everyone will hang tight and not leave the forum.
Some of that Lemon Kush that I just harvested, commited suicide by doobie about 1/2 hour ago, and now I feel the need to do something…
I think I will go outside and give that Ztarburzt a proper home…!

I'm in Québec and usually October is the longest I can go, but I have to watch for bud rot then because it rains a lot and sometimes the temperature swings can be really drastic…
As far as hardening off your plants, I think it's a great idea, but for the duration, I go by feel… I have no background or knowledge for that aspect of growing yet. The others would be better suited to help you on that one, I would just be guessing! Sorry, I'd love to help but I don't want to give you bad info…

No problem didn't realize you were that far North .

You're so sweet what a nice thing for pptrish
I'm scared she'll come and beat me up otherwise…

how about Prozac cause thats where i am? lol
Prozac it is!

I'll take more detailed pictures, so you can decide what you want to do with her! I'll update later after transplanting that Ztarburzt!

thank you. i cant wait to see how she does
This is going to be fun


Hahah
@kaptain3d set to watching of course!

Thanks for the tag I'm set to watch. I'm sitting on purple Haze seed. I'll be using it in my future grow of strains from my past. An old school grow of sorts. I also have a Maui Maui for that grow.
Blueberry LSD

that sounds deliciously wonderful. I'm already looking forward to the smoke report on that one. Have a wonderful weekend


Ok @pptrsha1, here's your baby :
I had never done an auto, and this was a seed given to me, so unknown genetics… Since I don't know better, I topped her last week… and that's all I have done to Prozac, I swear…
Now, she's all your responsability @pptrsha1, I can transplant her in a bigger pot, put stakes on her, it's your call!